Nothing says summer like a crisp
black and white bracelet to compliment your
pretty summer outfit.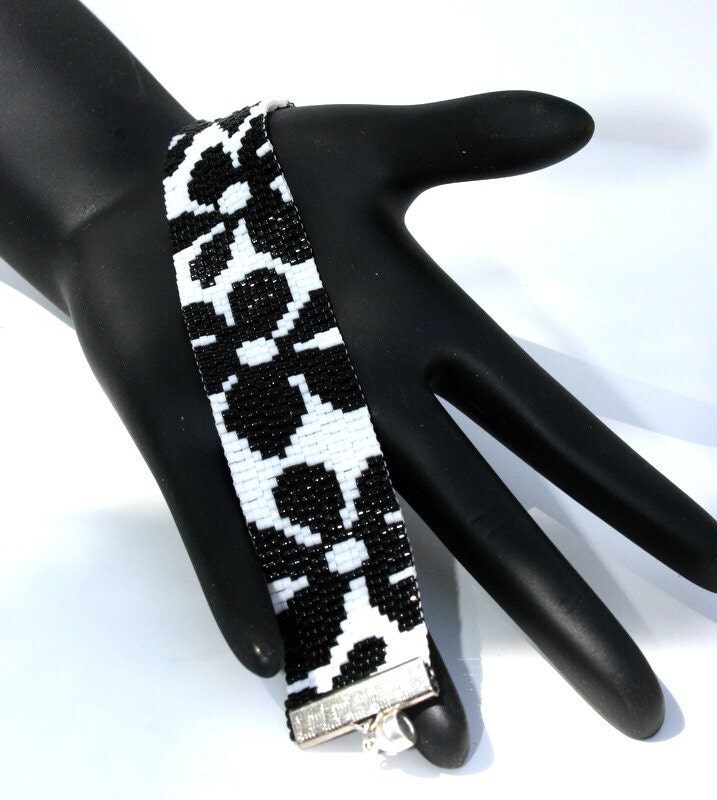 This piece can be custom made in a variety of colors. A perfect example would be your bridal attendant gift. Coordinate your colors or choose the attendants favorite colors. There are endless possibilities. Please contact me for more information.

"Thank you for making such a fun bracelet to wear". a message from a past customer

Measures approximately 7 1/2" by 1" Finished with a simple silver plated magnet closure.

Provide your wrist measurement and whether you prefer a loose or tight fit.

http://www.etsy.com/shop/TombstoneBeads

I make every single piece of jewelry of mine with special care and love and I hope you like them!
I'm sure you will feel special when you wear any of them.